2006 REUNION INFORMATION, NORFOLK , VIRGINIA.

USS NEOSHO ASSOCIATION-AO23/AO48/AO143/USNS TAO143

www.bestwestern.com/centerinnnorfolk BEST WESTERN CENTER INN
Check out Hotel for 2006 235 N Military Highway, Norfolk Virginia. 23502-5405
Directions to Hotel : From Interstate 64. Take exit 281 South, Military Highway, head south ,turn right at Hoggard Avenue into Best Square shopping center. Follow the service road until you see The Great Steak Restaurant. The Best Western Center Inn is directly behind the restaurant. The 2006 Special Reunion has been set for September 28th thru October 1st 2006.
Any new information will be put out on the web site http://www.ussneosho.freeservers.com Book your reservations under USS Neosho Association. Numbers for the Hotel are Toll free 1-800-237-5517 or Local 1-757-461-6600 or the Fax 1-757-466-9093.
Room rates are $69.99+13% tax per room .per night (1-4 persons/room)+$1.00 lodging fee. There is a block of 40 (Forty) rooms and the cut off date for the block is 08/30/06. We can get more rooms if we book early. This rate is good 5 days prior to the reunion and 5 days after the reunion.
Members traveling in campers or motor homes , closest camp grounds are Holiday Travel Park http://www.htpvabeach.com/ or North Landing Beach http://northlandingbeach.com/ Self contained check with Hotel about parking there. Any problems contact Steve Irving at 1-540-832-3307 or e-mail me at USSNeosho@msn.com
Itinerary
Day 1 Thursday: September 28th A. Check in at hotel. B. Pick up name tags. C. Pick up welcome bags. D. Refreshments . E. Social time for crew members and family.
Day 2 Friday September 29th A. Association Business Meeting 9am till 12noon. B. Base Tour times to be announced. C. Ghost Tour 8pm till 9pm $8.00 per person.
Day 3 Saturday September 30th A. Free Social Time. B. Harbor Tour 2pm till 4:30pm $17.00 each adult $10.00 each child under 12. C. 6pm till 7pm Social Hour and 7pm till Midnight Banquet in the Abilene/Beaumont Room $25.30 per person. D. Pledge of Allegiance . E. POW-MIA Ceremony. F. Grace. G. After Dinner Awards Ceremony. H. Raffle. I. Social Time.
Day 4 Sunday October 1st A. Farewell Breakfast in Abilene/ Beaumont Room
Banquet Fees of $25.30 per person need to be paid before August 30th so we can make payment to hotel. Please make payment to USS NEOSHO ASSOCIATION and mail them to our treasure Walter E. Quast at 204 Surrey Road Charlottesville Va. 22901.
I need to know how many people are coming in each party!!! (PLEASE) and I need to know first and last name for plastic name tags.
Dues of $15.00 are due as of June 9th each year so please pay these before August 30th so our treasure will have time to enjoy the reunion also. Check your membership card for expiration date to see if you owe dues or email Wally Quast at wequast@earthlink.net or call him at 1-434-293-9331.
Looking forward to seeing everyone in Norfolk Virginia so Travel safe and Ill see you there. Steve Irving
" Fair Winds And Following Seas Until We Meet Again"
NAVY REUNION ANY QUESTIONS CONTACT ME STEVE IRVING 540-832-3307 OR E-mail USSNeosho@msn.com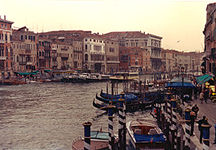 The Final Journey Of USS Neosho AO143


MARAD 04-05
Contact: Wes Irvin, Tel.: (202) 366-5807
Tuesday, February 08, 2005
USS Neosho Set To Leave James River; Ninth Ship To Go Since June

Tugboats are scheduled to tow the freighter USS Neosho from the James River Reserve Fleet on Wednesday, February 9th, at approximately 11:00 a.m., to International Shipbreaking Limited, in Brownsville, TX, where it will be dismantled. The departure schedule is subject to weather and safety clearances.

The Neosho will be the ninth vessel to leave the James River Fleet for disposal since last June. The disposal contract for the ship was announced December 20th, 2004.

The USS Neosho was built in 1954 at the Bethlehem Steel Shipyard in Quincy, MA, as a U.S. Navy oiler ship. It was decommissioned in 1978 and transferred to Maritime Administration in 1999.

Preparations for towing the Neosho must be made under the scrutiny of the U.S. Coast Guard. Towing can take place only when the preparations are deemed safe and seaworthy, and if weather permits. Maritime Administration (MARAD) officials emphasize that the process is thorough and that safety considerations may delay the towing schedule.

The James River Reserve fleet serves as a reserve of ships for national defense and national emergency purposes. The anchorage site located at Ft. Eustis, Virginia on the James River includes both ships that are slated for disposal and retention ships that are still activated if needed.
-END-